US Ambassador to Sri Lanka, Julie Chung is active in Twitter and has regularly expressed views of the US government, on crucial social and political issues related to Sri Lanka. However, recently we noticed a wave of sarcastically edited screenshots, linked to Julie Chung, getting shared widely among Sri Lanka social media users.
Let's look at some of these claims first.
Social Media Posts
The purported Tweet claimed that US Ambassador Julie Chung had visited IUSF (Inter University Students' Federation) convener Wasantha Mudalige, who is currently being detained. The satirical message seen below, created in Sinhala, added that Wasantha was looking pale which meant that he was not getting a nutritional diet, hence Ms. Julie Chung offered him dried meat and bottle of honey, which he gladly accepted.
The viral message was shared among number of social media users as well.
We noticed yet another screenshot of a satirical Twitter message, this time linking US Ambassador to Opposition Leader, claiming that Ms. Julie Chung had to rush to Vjitha Yapa bookshop after a meeting with Sajith Premadasa, to buy the latest edition of the Oxford English Dictionary.
We checked the official Twitter handle of the US Ambassador, as well as Twitter archives but could not find any Tweets similar to the satirically altered ones.
A spokesman of US Embassy in Colombo also confirmed that Julie Chung had not posted such tweets, and this was clearly a targeted campaign to mimic the US Ambassador.
In response to these satirical Tweets, the US Ambassador had also made a statement from her official Twitter handle stating that "Fake tweets mimicking my account have been spreading on social media. If you ever have any doubts about my statements, please look directly at my verified account. Fake news – and fake tweets – are a real problem. Don't be misled" as seen below
Ms. Julie Chung had met the Opposition leader Sajith Premadasa on 19th August to discuss the current economic crisis and political situation in Sri Lanka and to exchange ideas on how all sectors can work together to address both the urgent & longer-term needs of the Sri Lankan people, as seen here
While there is no report of the US Ambassador visiting IUSF convener Wasantha Mudalige, Ms. Julie Chung had expressed concerns about upholding the rights of the people to express their views in a Tweet on August 22nd, soon after Wasantha and a few others had been detained.
Over the last few months also, US Ambassador had tweeted on multiple occasions, condemning violence against peaceful protestors and requesting authorities to resort to non-violence methods and exercise restraint under these difficult circumstances, and perhaps, these could have been reasons to carry out this type of targeted satirical social media campaign on Ms. Julie Chung.
Expressing his views regarding this matter, Diplomatic Historian & Strategist George Cooke told us that people are keen to discredit the United States and its agents. He also pointed out that since there are many politicians in Sri Lanka who are determined to run down everything that has any form of connection to the US, such campaigns are not surprising, where the US Ambassador is being targeted.
Factcrescendo Sinhala team debunked another misleading claim in July, related to Julie Chung, subsequent to a meeting with the JVP leader Anura Kumara Dissanayake as seen here
Follow us and stay up to date with our latest fact checks.
Facebook | Twitter |Instagram | Google News |TikTok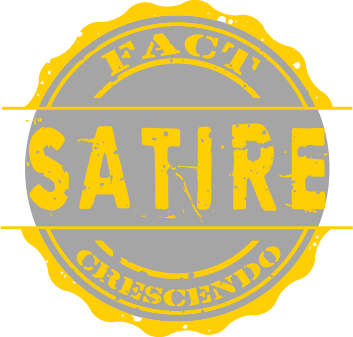 Title:Series of Satirically Altered Tweets targeting US ambassador to SL, Julie Chung!
Fact Check By: Kalana Krishantha
Result: Satire